Eurobrilliance, the European market reference
Eurobrilliance is the European market leader in innovative and high-quality lamination and finishing services.
Eurobrillance enhances paper and board surfaces, and directly supplies the printing and converting industry throughout the entire European region and worldwide
With production sites in the heart of Europe the company is uniquely positioned to offer flexibility, quality and lean product lead times for premium packaging and brand enhancement.
Customers include the world's finest luxury brands most notably: spirits (Cognac & Champagne), fashion, cosmetics and perfumery and the FMCG sector.
1992
The pioneering years
Eurobrillance history starts in July 1992 when, unhappy with the lack of high-end paper finishing providers in the market and with a wealth of knowledge as a printer and inks specialist behind him, René Laufer founds his own company. Starting with one laminator and three co-workers, Eurobrillance is recognized from the beginning as a leader in high-quality paper finishing in the Alsace (France) region.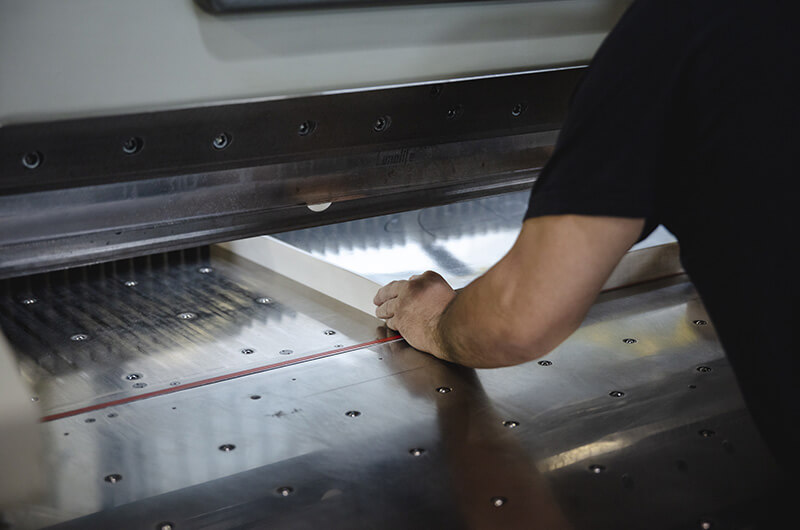 1993
From local to regional
Eurobrillance acquires the Nancy-based company Pelliculest, thus extending its lamination activities beyond the Alsace region and doubling the size of the company. From there, Eurobrillance is close to its markets in the Champagne and Luxembourg region.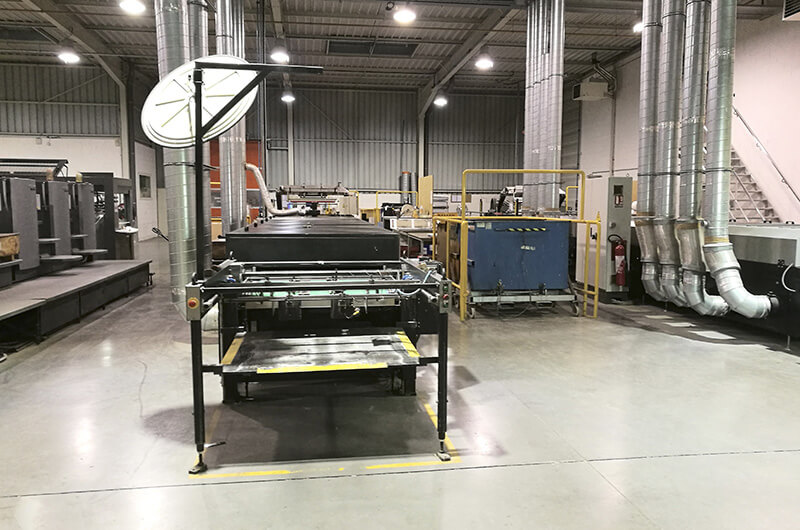 1994-1998
Diversification
In order to extend the range and quality of its services, Eurobrillance expands by acquiring a new state-of-the-art lamination line, a coating line, an SPS screen printing machine and a hot foil press. Eurobrillance rapidly gains an excellent reputation for its mastery of this wide range of finishing techniques.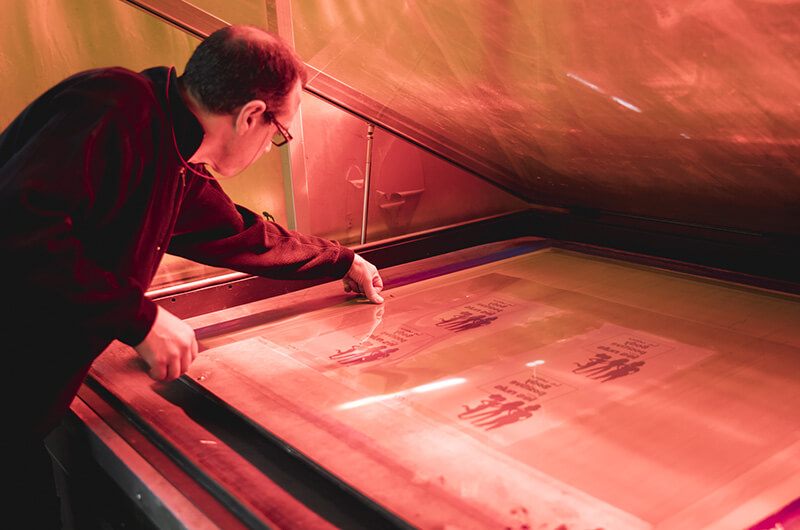 1999-2002
Ahead of the market
Technical innovations take place at a rapid pace. In 1999, Eurobrillance becomes the first company in France offering solvent-free lamination.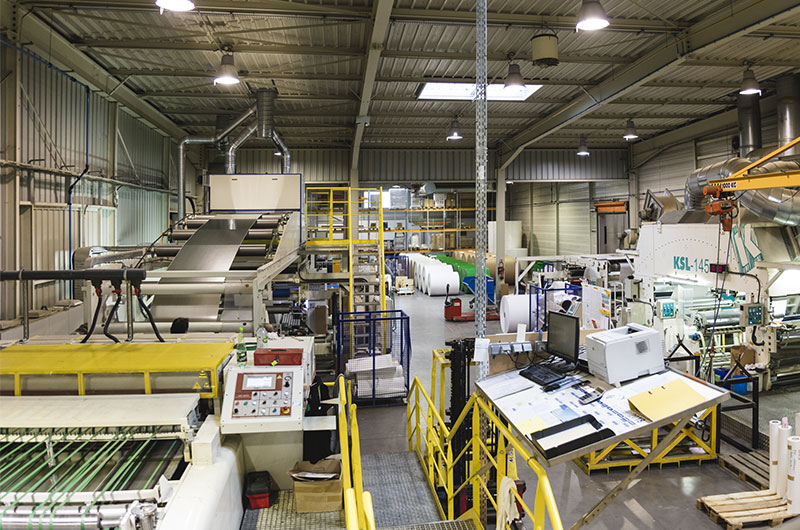 2006 - 2010
To Altorf and beyond
Eurobrillance occupies its new site of 2000 sq m in Altorf, with enough room to expand the existing equipment with an additional laminator, an extra coating line and a second screen printing machine. In 2007 a Roto laminator is installed, providing enough lamination capacity for Eurobrillance to capture the European market. Further expansion of the site enables a second Roto lamination line to be commissioned in 2016.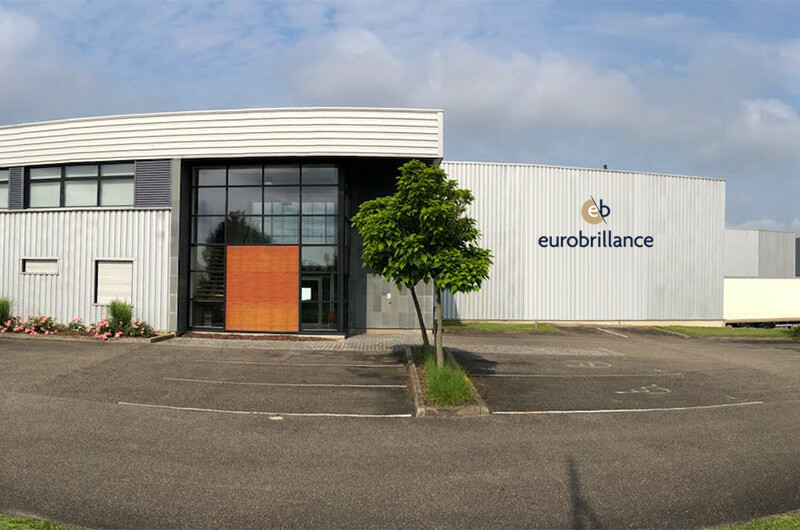 2017
Acquisition by Hermes
A group of investors, headed by SA Chateau de Steinbach, acquires Eurobrillance, strengthening the operational and commercial management of the company for further international expansion.
2019 - 2020 Innovations and transitions in next generation technologies
Eurobrillance strikes once again with the realization of the world's first complexes with ultra-thin 4.5µ barrier films. This 100% made in France innovation allows Eurobrillance to establish itself definitively in the food packaging market, not only in the field of finishing, but also in terms of functionality. This disruptive innovation lays the foundation for future expansion.
The presence of Eurobrillance in the food market will be marked very quickly by innovation in a market in search of new materials meeting new standards and directives. It is therefore early 2020 that the Skinpack market will launch a new material that will break with household compostability.
Eurobrillance will also use its know-how to launch a second breakthrough and citizen innovation. This is how the first germ blocker film was urgently born with the same visual as the films usually used in the design of cases.
Launch of an online estimator and a DEEB (www.deeb.shop) sales site for specific Eco-designed solutions.
Eurobrilllance is launching a new version of industrial finishing with direct finishing, in other words the possibility for all players in France and neighboring countries to have Eurobrillance services with E-commerce standards.
It is also the opportunity for Eurobrillance to be the first to offer a permanent stock of compostable metallized cardboard from a pallet. Eurobrillance is convinced that this is the only way for these solutions to be democratized and accessible to everyone through all printers, even the smallest.